Getting your site ready for Pinterest
Share:
You may have heard of another social network called Pinterest, but what is it and what do you need to do to optimise your site for it?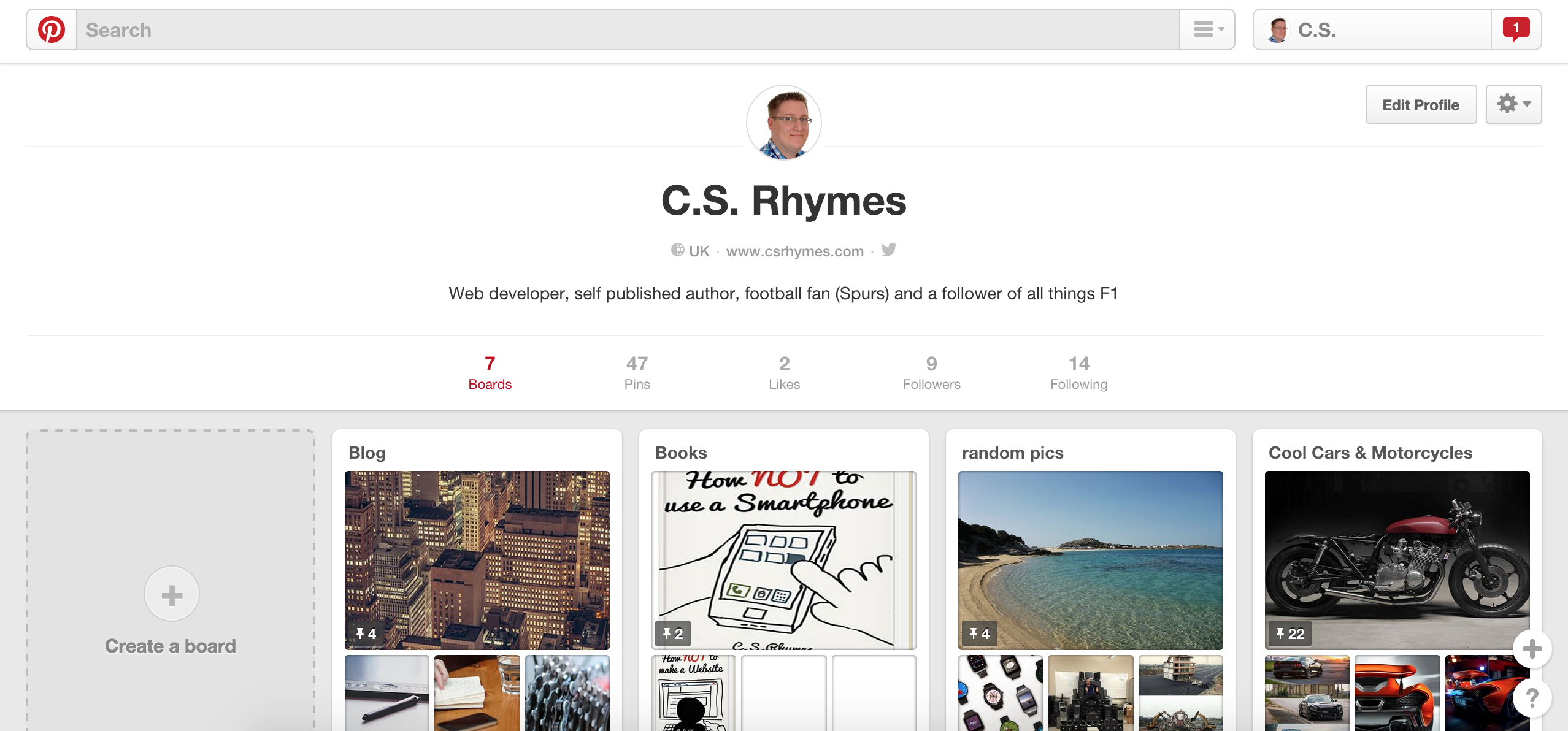 Pinterest is a social network that is focused on images. Pinterest allows users to Pin images they like to collections, called boards. Users can favourite and repin other users pinned images onto their own pin boards.
This sounds great for users of the service, but what is in it for web developers?
Well, quite simply, everytime someone pins an image from your site, it creates a link back to your site. The more people that repin the image, the more links are created back to your site. Users can also comment on their pins and give you useful information on what they think of your images and products. But there is work to be done to get the most out of your images on Pinterest.
But there is work to be done to get the most out of your images on Pinterest
Where to start?
The best place to start is to create your own account on Pinterest. Although this is not completely necessary it means that you can get to understand how the service works and you can create your own boards with images from your site. One of the best ways to start users repinning your images is to start by pinning them yourself. Try and find people with similar interests and follow them as they might start to follow you back.
But before you get to carried away with the pinning, make sure you have optimised your images on your site.
Meta Tags
Starting with the basics, make sure your images have alt text and ensure your pages have relevant title tags. Pinterest uses these meta tags as the defaut captions for the images when they are shared. This makes it easier for your visitors to share the images as they won't have to change the text.
Rich Pins
If you want to take it up a level, then you can add specific meta tags to your pages to help Pinterest understand more about what your images are for. You can provide extra information for the following types of pins:
Product
Recipe
Movie
Article
Place
Rather than me going through and listing all of the different tags you need to add for each of the different types of rich pins its best to take a look at the Pinterest developers website.
Last but not least
The last thing you need is to make sure your images are good quality. You want to ensure that the images are good but still a reasonable file size for the web otherwise your site will be really slow to load. I normally ensure my images are above 500px wide. If the images are too small then they will look really grainy on pinterest as you cannot control what size they are displayed on the Pinterest website.
Oh yeah, don't forget the Pinit button
Just to make it easier for your visitors to pin images, why not add a Pinit button to your pages. You can either add Pinterest's own button by following their instructions, or you can use another service such as AddThis.
Tagged with development, pinterest, social
Recent Posts
Published: Sep 8, 2017
It has been a long time since I last updated the design of my site and as a Frontend Developer it didn't seem right to wait any longer. I have used a variety of different frontend frameworks in the past, from Foundation, to Bootstrap, but this time I wanted something different, so with a cup of coffee in hand I started looking for something new.
Published: May 20, 2017
I've been looking into different JavaScript frameworks for a while and there seems to be a big following for Vue.js throughout the Laravel community. Therefore, I thought I had better give it a look and see what its all about.
Published: Apr 1, 2017
My job title is frontend web developer, and I am confused. I am in a situation where there are now so many different options for me to start learning that I don't know where to start. I always find a good place to start is the beginning, so here goes a little history lesson.
Published: Aug 10, 2016
Its easy to start writing code without thinking about the organisation, but take some time to plan and it will reward you later. Sometimes a new project is so exciting you just want to start coding and making things work, thinking that you will sort out the structure at a later date. After all, who cares as long as it works, right?
Published: Jul 11, 2016
There is a great tool available called Page Speed insights. It gives you an easy to use tool that you can use to measure the speed of your site out of 100. It gives you hints and tips about how you can improve the score of your site, through compressing JavaScript, reducing server response time and eliminating render blocking JavaScript and CSS. The idea being it gives visitors to your website the best experience.